JATA aims at reviving the travel industry, which suffers from COVID-19 for more than two years, and set up the following three basic strategies:
1

Solve the urgent challenges facing the travel industry

2

Render guidelines for the industry's transition into the new era

3

Seek working and vacationing style with the new normal
More concretely, JATA gives top priority to the recovery of travel and tourism from the impact of COVID-19, while addressing such issues as enhancing international two- way exchanges, improving the industry's preparedness to various risks, achieving SDGs goals and providing a platform for efficient management. JATA also promotes modern working styles and holiday usage in the travel industry in order to transform the industry into a more attractive and valuable one.
Tourism EXPO Japan
Tourism EXPO Japan is a world-class event which brings together the power of industries and local regions to promote domestic,outbound,and inbound travel.TEJ Ministerial Round Table and Forum reveal latest trends, business solutions and data analysis in the field of international and domestic tourism. The business meetings bring together suppliers and travel agencies from both Japan and overseas; national tourism organizations and businesses from over 100 countries and regions of the world take part in the Exhibition. The Japan Tourism Awards (cancelled for 2022) commend outstanding projects and initiatives in the field of travel and tourism conducted by government bodies, business organizations and companies both domestic and abroad. These elements are making Tourism EXPO Japan a major contributor to energize tourism in Japan and the world by gThe Dynamism of Travelh.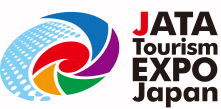 Tour Grand Prix
Tour Grand Prix recognizes tours which demonstrate exceptional planning abilities in the fields of outbound, domestic and inbound travel for the purpose of improving planning and marketing skills in the travel industry and contributing to the "Tourism Nation" policy.
JATA Management Forum
While management in the travel industry is heavily influenced by conflicts, economic crises,pandemics and natural disasters, the pace of change is accelerating with each passing year, including technological innovation and responses to social demands as represented by the SDGs. The keynote speech and seminars address managerial issues while thoroughly exploring current problems, come up with hints and solutions for dealing with them. The forum aims to stimulate the entire industry in a way beneficial to management and is an important program for the member.
Outbound Traveli Overseas Travelj
With the aim of increasing the demand for overseas travel by Japanese, the Overseas Travel Promotion Committee of JATA is engaged in activities, such as the promotion of travel safety management and aviation issues, while the Japan Outbound Tourism Council conducts promotional activities in cooperation with embassies and national tourist offices of various countries to improve the quality of overseas travel.
Domestic Travel
To expand and create demand for domestic travel, JATA implements industry-wide campaigns and measures through the Domestic Travel Promotion Committee, builds a platform and promotes the establishment of new travel styles in cooperation with related ministries and agencies. JATA will also continue to work with state and local authorities and private partners to ensure the realization of safe and seamless domestic travel.
Inbound TraveliTravel to Japanj
Aiming to increase demand for inbound travel, JATA is working with the Japan National Tourism Organization and other state authorities to expand both qualitatively and quantitatively. Through the Quality Assurance System for Tour Operators, JATA strengthens health and safety management and improves quality of travel promotes SDGs, and facilitates to increase repeat visitors and attract more visitors to local regions.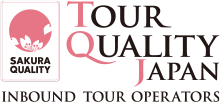 Social Contribution
JATA has been conducting fund-raising activities for the disaster areas and is involved in environmental protection activities such as eradication of nonnative plantsClandscape cleaning and beautification led by the eight regional chapters across Japan. In addition, JATA encourages businesses and organizations to comply with UNWTO's Global Code of Ethics for Tourism. In addition, we are working to improve the social status of the travel industry and to realize the sustainable development of the tourism industry as well as to support the reconstruction of the Tohoku region, through tourism exchange.
Legal and Compliance
In addition to implementing legal-related seminars and consultations for legal affairs of travel industry, we are conducting research and surveys as well as making proposals on the legislation in accordance with changes in the social environment.
Settlements
For guaranteed employees (full members of JATA) and travel businesses, we conduct settlement claims and the like with respect to travelers who have made transactions. We run a bond guarantee system added to the legal settlement system.
Consumer Consultation
JATA consults consumers who have done business with travel agencies - members of JATA. We provide the necessary advice and assistance in accordance with the Travel Agency Law and travel industry stipulations.
Training and Testing
We conduct training and testing for the Certified Travel Supervisor national examination, carry out training programs and issue certifications specific to the needs of the industry. We operate systems such as the travel counselor system which is designed to heighten and maintain the professional level of the human capital in the sector.
Registration Consultation and Member Services
We perform member services such as distributing materials/documents that members need and provide information,as well as descriptions of our association activities-including overviews of the travel industry registration system - for people who are new to the industry, and promote membership in our association. We also publish the company magazine gJATA Communicationh(digital edition)